Now that drag & drop, code-not-necessary form builders have found their way to the mainstream, the most innovative, robust and client-focused solutions in the field are starting to make their mark.
Beyond beveled radio buttons and Excel exports are the critical components of truly effective Small-Biz-Sensible-But-Enterprise-Equipped forms & surveys platform: data security and dedicated support. 123ContactForm has further established its commitment to both by recently enhancing internal processes and technical infrastructure to earn compliance with data security standards required by HIPAA (Health Insurance Portability and Accountability Act). When a product in the data game meets healthcare sensitivity standards, that's nothing to sneeze at.
And it's not like 123ContactForm, with 8 years of market leadership under its belt, didn't have a lot going on already; it's a full-featured forms & surveys platform with an impressive catalog of integration options. It has all the bells and whistles you need on the design and data input side—templates, styling, multi-page support, multi-language support, file upload fields and custom validation to name a few. Their forms even come with live chat support.
The platform ensures automated display optimization for all devices and screen sizes, and in a matter of clicks, can be leveraged to make order/purchase forms using built-in support for PayPal, Stripe, Authorize.net, FreshBooks and more.
The additional integration options are vast; automatically create documents in shared drives, add submitters to email marketing databases and campaigns, generate support tickets, create contact records in CRM, post to social media, easily embed forms in your WordPress site and more.
For instance, if you use Salesforce CRM, by entering a few pieces of information, and matching up a few form fields, you can use 123ContactForm to create literally any kind of object or record in SFDC.
If you use MailChimp, 123ContactForm lets you easily add form submitters to an email campaign, or create a subscription management form in just a few minutes.
The list of seamless integrations goes on, and it's a big one.
Since data is no good without being able to understand it, the platform also offers some pretty powerful reporting functionality too. There are a bunch of canned reports spanning graphs, tables and text displays, but 123ContactForm also offers a great deal of customization and filtering allowing users to see only the data critical to their campaigns and their overall business strategy. Reports can also be quickly converted into webpages to be shared internally with other stakeholders.
Now added to the mix is best-in-class support for secure medical forms, from appointment requests and patient registration, all the way to dental history forms and prescription refills. "We understand the importance of data security in the healthcare field," said Florin Cornianu, CEO of 123ContactForm. "As we are aware of the potential threats, we took this extra step of becoming HIPAA compliant. We want our current and future clients to be very confident that we have the right methods to protect their personal and patient data."
The company's investment has spanned the technical, the physical and the administrative. Customized Business Associate Agreements are now applied, confidentiality agreements are signed, and HIPAA training sessions are provided. At a system level, there is now 256 Bit SSL encryption on forms (as well as Data at Rest encryption), automatic system logoff, guaranteed uptime and audit controls baked in, amongst other safeguards. This is all on top of their existing protection from spam, malware and viruses, and data recovery infrastructure.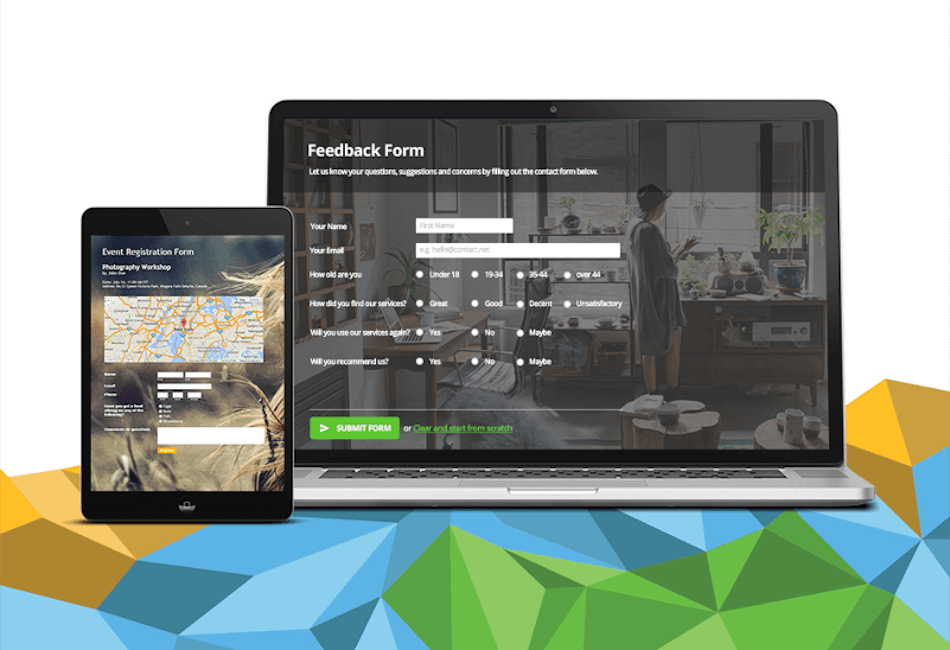 123ContactForm also recognized that many of their customers, especially those in the healthcare field, are on call twenty-four hours a day, seven days a week. Naturally, they have followed suit and now offer around-the-clock-support, including consulting services.
"Offering our full support and know-how," said a representative from the company, "there will be less paperwork and more time to focus on more important matters."
The company certainly seems to be keeping its finger on the pulse of an ever-expanding market for businesses going paperless. The solution is designed to be powerful enough for enterprises and large practices or hospitals, but straightforward and affordable enough for small businesses and single practices. With its recent HIPAA compliance achievement, the company is signalling a convincing plan to keep servicing a wide range of businesses without sacrificing an ounce of depth or durability.
So if you're genuinely looking out for the health of your business, or your medical patients, and you're in the market for an online form builder, 123ContactForm is probably one piece of technology you'll want to schedule in for a thorough check-up.
————————-
This article has been sponsored by 123ContactForm. Thank you for supporting the partners that support SnapMunk.