The Vitals
Birth Name: Christopher Adlparvar
Nickname / Desired Superhero Name: Fly Wheel
Hometown: Vancouver, Canada
Company Name: Copypants, Inc.
Company Founding Year: 2015
The Story
What's your backstory? What was your path before becoming the founder of your company?
Right out of university, I had my first important career choice: whether to accept a job in my field in marketing or to join a restaurant as an operations manager. It was counterintuitive, but the excitement of a new career called to me. Having to learn on-the-go how to scale a restaurant from 1 to 5 locations, and from 10 to over 150 staff in under 12 months was more than just an opportunity; it was a calling.
My next role was working at TIO Networks as the first customer services manager. My greatest differentiator was my desire to make the whole company better. My focus was not how to help disgruntled customers who had a bad experience but to create processes in our company to align our efforts to continually improve market fit and profitability.
Then I became part of the University of British Columbia, where I was on a group that helps doctors and pharmacists improve medical choices for patients. The goal was to use new technologies to communicate and provide ongoing training. It required thinking far outside of the box. We created a virtual patient system for training medical students and launched the top medical podcast in the world.
Since I was at university I worked as a web developer and online business consultant for over 18 years. During this time, I helped many businesses grow with novel strategies to take advantages of unique opportunities in their markets.
What inspired you to become an entrepreneur and go out on your own?
At some point, I realized that only those who operationalize their ideals get to change the world. The goal is to leave the planet better than when you arrived.
For me, being an entrepreneur is an attitude. Two of my startups failed miserably. Those failures were not discouraging; they were very instructive. It is the hunger for making big things happen that makes one an entrepreneur.
How did you find the time, money and people to get your business off the ground?
I have done all sorts of things to bide my time – from working full time to consulting.  Reading smart books and talking to smarter people than me was also essential. The key has been to continue talking to people until you find the right team. Once you have the right people in place, all the rest is just hard work.
Spring U was extremely helpful in focusing the team on core business goals and finding the funding to start up the work. During the program they helps us deal with key issues in the business and develop strategies for growth.
What is your company all about and why should everyone care?
Over 500 million people around the world struggle with their work being stolen every day. Copypants is here to automate copyright protection for photographers. We find the copies of their work online and put them a click away from getting credit, payment, or control over their images. We also provide analytics and insights on how to grow their business.
Where do you hope to see your company 5 years from now? 
Copypants wants to provide creators with tools to make it easier to do business online. In five years our goal is to be the monetization and protection platform of choice for Instagram, Behance, and Flickr.
What has been your favorite part of founding and growing your business?
Building an exceptional team to solve a hard problem that plagues hundreds of millions of people around the world is one of the most exhilarating things one can do. On top of that, we are part of the machine learning revolution.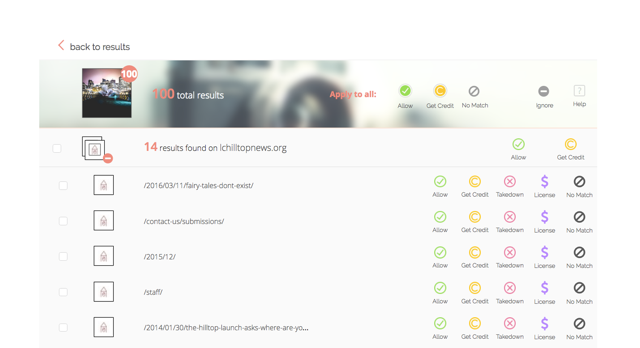 What has been the most frustrating part of founding and growing your business?
Frustration is a dangerous emotion because it keeps you stuck in place. You need to get angry and sit down and fix the problem. The thing that has been the hardest is not being reactionary. I have to stop myself from running to each fire and be more proactive in my choices of what to solve.
What do you do to keep yourself balanced and sane? 
There is no such thing as balance in the life of a startup. But you can keep sane by sleeping, spending time with the family and friends, and exercising. You have to schedule things other than work into your life. Solving problems all day can bring burnout quick.
If you could be doing one other thing full-time, what would it be?
I would cure Diabetes! My son was diagnosed with type 1 diabetes 6 months ago and since then, it has become very clear that little of the research was focused on curing the condition. Most of the research has been done on how to treat it at high prices. It is obvious this market needs to be disrupted.
What's your motto? If you don't have one, make it up right now…
Have fun changing the world.