Cycling is a great way to exercise and get around, however one of the biggest challenges many cyclists face is protecting their bikes from theft. While cars have had many advances in security technology over the years, bicycle anti-theft technology is still largely stuck to traditional chains and cables.
The wheels, however, are starting to turn. There is now an intelligent bike locator that leverages GPS and cellular connectivity, along with motion sensors to provide users with kind of a bicycle equivalent to LoJack. Unlike traditional anti-theft beacons which are relatively easy to find and remove, Sherlock is a compact device that seamlessly fits into the bicycle handlebars.
To get started, users just have to connect the beacon to their smartphone using the accompanying Sherlock app; they then insert the device into the bicycle handlebars. When locked with the included key, Sherlock expands to have a tight grip within the bicycle – the flexible form of the device enables it to be fitted into handlebars of all types, whether they're curved or straight. From there the user simply covers the device with the included handlebar cap. After being set Sherlock can only be removed after it is unlocked with the proprietary factory key.
One of the most important components of a bicycle anti-theft system isn't just a locator but also having a way to prove ownership. While bicycles have serial numbers on them, they're easy to remove, and are only helpful if you remember to update them with the online registry.  When paired with a smartphone, Sherlock assigns a unique identifier code to the bike which when shown to the police proves ownership. The real-time tracking function also generates a unique code which enables the police to also access essential bike information and instantly access the location.
The device is 32 mm long and 17,5 mm diameter and weighs less than 50g. To assist with tracking, Sherlock is equipped with a GPS module (with a precision of 5 meters) along with a SIM card for cellular functionality. There's also a Bluetooth 4.0 chip which serves as a proximity lock for the device. Sherlock also supports OTA (over the air) software updates so once a user purchases the device, there is little to no maintenance effort required.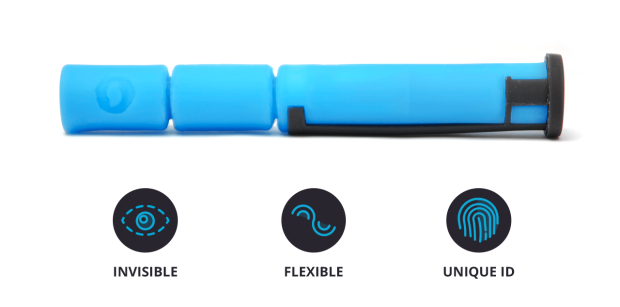 Sherlock is available for pre order starting at ~$143. There's also a bundle with one year of cellular location for ~$188. Still very early on in development, the first ship date is set for January 2017  to allow ample time for prototyping and testing.
Although it's still in the early phases, Sherlock has made some progress towards becoming a reality. Since being founded in June 2015, the company has been selected to participate in incubators such as SETsquared incubator in the UK, along with i3P incubator in Turin.
To date Sherlock has raised nearly €30,000 of their ~ €80,000 goal, with about 3 weeks left in their Indiegogo campaign. In addition to their crowdfunding campaign, the company has received funding from the European Union as part of the the frontierCities accelerator program.
Latest posts by Charles Costa
(see all)