As most of you know, last week was CES 2016 in Las Vegas; the world's most prolific consumer electronics show. I spent three days walking every inch of its several massive halls, interacting with its exhibitors, exploring all the startups, taking photos and haggling over unreasonable prices with women who were clearly not "registered" massage therapists. Well, that wasn't at the show, but it was still part of "the experience".
Anyway, since my return, a lot of people have been asking me the usual questions: "What really stood out?", "What's the next big thing?", "What was your favorite thing you saw?" and "If someone caught you doing that, how long would you have been in jail?" So I figured I would make it easy and recount my CES experience through the lens of my personal conference highs and lows.
As far as getting into details about specific startups, our fantastic team of writers has already started doing that through our regularly published content (and there is more to come). For this recap, however, I thought I'd just give you some raw perspective to help you envision all the facets of the experience and decide whether or not you'd like to attend for yourself in 2017.
These were my highs and lows of CES 2016…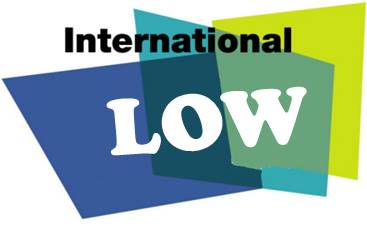 The WiFi Situation at a Technology Convention
Hosting the world's biggest consumer electronics show without offering free, easily and generously accessible WiFi is like hosting a fashion show and prohibiting people from dressing like insufferable assholes. The first thing I should have seen when I entered the main hall was a sign that read, "Welcome to a gigantic electronics show. As literally all of you are expecting, here is the password for free WiFi: 'samesamebutdifferent'". It was the opposite. After not being able to connect to any open networks, I asked some dying people with "Ask Me" written on their golf shirts about WiFi accessibility. They either acted like I had just asked for a cold tampon or they told me to download the "CES App" (of course there's an app) in which I might find the conference WiFi password. So like an idiot, I downloaded the app. Nothing. AND I WAS MEDIA. Thankfully, there were so many people there that it wasn't difficult to steal an iPhone.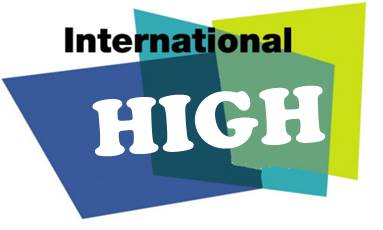 I Met Mark Cuban and He Called Me, "Boss"
That's right, HE called ME "Boss". He was walking the Eureka Park floor, I approached him, said, "I have to shake your hand", he said, "What's up, boss", shook my hand, made eye contact with the wall six hundred yards behind me, and then sped-walked away like I was wearing a hat made of Ebola. Best day of my life.
The Gibson Tent
#Heaven
Mini-Drones
Whenever I look at a drone, I can't help but picture an engineer having sex with a redneck, and then since it's 2016, a flying camera eventually coming out of someone's vagina instead of a snowmobile. They have to be the most uninteresting things to ever take center stage of global electronics. Now mini drones is another story. That's like when kittens were invented. You couldn't pay me to give a fuck about a cat, but really small versions of cats? Ya, I'll totally play with one of those for 11 minutes when I'm hungover on a Sunday.
A Taiwanese Company Called "Jazz Hipster Corporation"
Yup, the name is real and they're real. They sell "jazz speakers", headphones and a bunch of other stuff that was so intensely Asian I just assumed I wouldn't understand how it worked. I have come in contact with many hipsters, but I've never met a "jazz hipster"! Do they have them in Galápagos, Brooklyn? Can you imagine how much they must hate Chick-fil-A, T-Pain and shaving cream?? I have some amazing ideas for their new logo…
Too Much Noise from Headphones and Speakers
Now that I think of it, every single vendor at CES, including the pastry kiosks, made headphones or speakers or both. Seriously, there was even a company that makes drones that was pitching headphones. And you couldn't walk ten feet without seeing a speaker display, either gloating about being waterproof or being camouflaged as some other household decoration – one company had a speaker that was a pane of glass. Next year, I wouldn't be surprised if they just started integrating the audio hardware with people. Two words: Nipple Speakers.
The Innovation Awards Viewing Gallery
All the coolest, sexiest stuff from exhibitors, packed into one designated area of display cases – pretty damn inspiring. It's like…hm. Oh! Have you ever been to Amsterdam?
"It's Actually My First Day" – Every Uber Driver
Getting to and from a conference this size is always going to be a nightmare. Now layer on top the fact that Vegas hotels have more entrances than a Paris Hilton, Uber drivers were being aggressively boycotted by both taxis and some valet employees, and I swear, at least half of the Uber drivers who picked me up had started working for the company within the preceding 48 hours. That means that not only were they more frightened than usual to mix in with the aggressive anti-Uber pricks, but navigating the hotel layouts for them was like doing fucking calculus – which, for Uber drivers, is like doing street addresses.
Harvard PhD Students' "Telepathy" Headband
Three Harvard PhD students have created a headband that reads the strength of your brainwaves. The headband can then connect to any IP-enabled chip/device, like a light bulb or a robotic hand. Ya, you know where this is going: if you just concentrate while wearing the headband, you can turn the light on and off, or move the fingers of the robotic hand. Commercializing something like this has some pretty incredible implications for really smart homes. And despite what these innocent students might think they're getting into, or what we recently published, this is the future of sex toys. Think about it. Literally…
The Mini Star Wars Droid
I'm not even a Star Wars fan, but this little guy was awesome. Also, the company that makes the droids, Sphero, did this sweet demonstration of the droid being directed around a tiny course wirelessly with a wristband.
Fuck Off, Wearables
Oh, REALLY? This bracelet/ring/necklace/earbud/ribbed suppository tells me my heart-rate, how well I slept and triggers a bowel movement every time I play One Direction over Bluetooth? And it syncs to NASA satellites to tell me how many calories I would have burned on Saturn and it buzzes when I get a phone call just like my phone does when I get a phone call??? THAT'S REMARKABLE, PLEASE GIVE MORE COMPANIES MORE MONEY TO MAKE MORE OF THESE AND MAKE SURE THAT WHEN THEY GO TO CES, THEIR BOOTHS ARE THE SIZE OF NEW JERSEY AND ALL HAVE "PERFORMANCE" STAGES FILLED WITH FULL-TIME BARTENDERS IN SPANDEX.
Concept Cars: Toyota & Faraday Future
Most of the car stuff was pretty repetitive and uninteresting, but I'd be silly not to give Toyota and Faraday Future props for their automotive eye-candy…
A "Booth Babe" Referring to the Inner Workings of an Electronics Device as "Intellectual"
I finally got to ride of those "hover-board"-y / personal mobility device things (IO Hawk) and I WANT ONE – they are awesome. But not as awesome as the booth babe who, while assisting me, told me that the $1,200 model was more expensive than the $1,000 model because "the technology design inside the newer board is more intellectual". While the booth babe taught me little about the product's technical merits, I think staring at her chest helped me keep my balance.
Vive La France!
France had the most impressive national startup presence (outside of the US), fueled by a cohort of innovative and display-friendly products. Between customized vitamins, 4G-connected gamified recycling machines, shoes that change to any color through an app, smart stuffed animals and much much more, the frogs really leaped ahead of their global counterparts at Eureka Park this year. Not necessarily the most scientifically advanced stuff, but from what I saw, the most attractive and engaging overall startup showing from an international country.
This Sign With The Caution Tape
Eureka (stuck in) Park – Alternate Title: "Awesome Startups Shouldn't Be This Poor"
It wasn't even close: the things that were being invented, designed and launched within the Eureka Park pool this year was infinitely more interesting and generally valuable than the fat-cashed marquee stuff cramming up the main halls – like boring VR, flying toys and futuristic homes that have failed to be the future for about a decade. If Eureka Park was in the main hall, and the startup exhibitors had the bankroll (and the financial lunacy) to fund a bunch of those crazy-ass booths, CES would be a much more inspiring experience. So would life.
360 & Virtual Reality Cameras to the Masses
Step aside smart phones, SLRs and whatever they use to make John Travolta look like he's from earth; in 5 years, everyone will want and be able to afford a 360 degree or VR video recording device. Not only is 3D / interactive film now supported by major video platforms (e.g., YouTube), but VR headsets like Google Cardboard and Oculus can actually display 360 video as VR. Or you could just pay a few hundred bucks for something like VUZE, which provides a VR/360 camera, VR stitching software and a headset.
Polaroid Is Alive! It's Alliiiiiiiiiiihihiiiiiiive!!!
If you think what Jesus did was impressive, you would have straight up shit your smartshorts when you saw the Polaroid presence at CES. They filed for bankruptcy in 2001 and 2008. They were so disheveled that in 2010 (you've probably stabbed this out of your memory) they appointed Lady Gaga as their Creative Director. Reminder: Lady Gaga once wore a dress made of meat. Miraculously, they're not just still breathing, but they're jumping back in the game in a big way; at CES 2016 they were showing off everything from 3D Printers to drones to dash-cams and tablets. They even won a CES Innovation Award! For what, you ask? Yup, you guessed it: "Instant" digital cameras that take a digital photograph and pump out a 2×3 color photograph. CES should totally introduce a "Just Won't Fucking Die" award (sponsored by Polaroid, Ford and Hugh Hefner's Cialis prescription).
The Massage Chair Lineups on the Last Day
The Saturday of CES was a graveyard. Most booths were being taken down by 1pm and lineups were almost nowhere to be found…except around every single massage chair booth. You might think it's easy to walk around a hall for three straight days staring at shiny objects and listening to people with lapel mics bark annoying buzzwords at you like, "smart", "transformative", and "Samsung" – and you'd be right. These people are ridiculous.
Stevie Wonder In Front of a Vibrator Booth
That's Stevie Wonder with a few of his security staff. He's getting a demo of some product nobody cares about because behind him, obviously unbeknownst to the legend himself, is the booth for e.Sensory's "Little Bird" vibrator – slogan: "Fifty Shades of You". This is hilarious on so many levels, not the least of which is the fact that the e.Sensory booth was the only adult product booth I saw at Eureka Park (believe me, I looked). The only thing that could have made this better is if the vibrator was called, "Master Blaster". Am I going to get in trouble for posting this? Probably. But whatever. This was my favorite moment of CES. All in all, it would have been yours too.
Latest posts by Benjamin Mann
(see all)